Project of the Month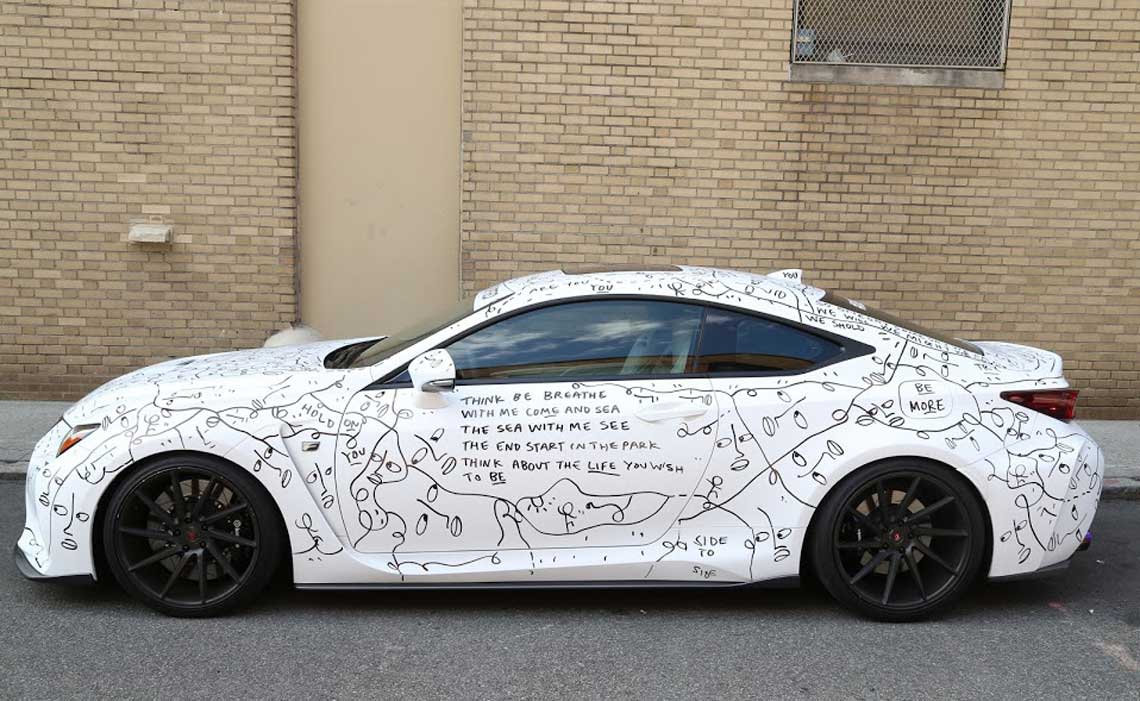 Lexus – Specialty Vehicle Wrap
Project Description
Lexus, the official auto sponsor for IMG at New Year Fashion Week for 2015 approached us with an creative project in mind. This is the first-ever Lexus RC F performance coupe and background story is that Lexus designers and engineers were given the freedom of a blank canvas. With this as inspiration, this year's Lexus Design Disrupted defies convention and invites everyone to experience the brand in an unexpected way. Our goal was to create a seamless blank canvas for artist Shantell Martin to add her signature "stream-of-consciousness" line drawing.
Difficulties
Lexus makes unique cars, and their RC F coupe, was no exception. We've wrapped high-end, high-profile vehicles before, so wrapping one of the newest Lexus cars wasn't an issue. Our problems came with making our rectangular sheet of vinyl fit snuggly against the cars many contours, and of course the 48 hour time frame we had to complete the wrap before it was shipped to New York... didn't help either.
Customer Reception
★ ★ ★ ★ ★
Digital Magic Signs delivered a superbly wrapped vehicle, in spite of a short deadline. But they finished in time for us to send the car to New York City to be used as a canvas for the artist Shantell Martin to draw on. The car wrap, the artist, and the fashion show all went over without a hitch. Great job Digital Magic Signs.
Size
Media
Color
Laminate
Adhesive
Durability
Printer Used
Work Required

Measurements w/ special attention to the contours of the vehicle
Printing vinyl
Applying transfer tape
Applying graphic to vehicle
Before, during, & after images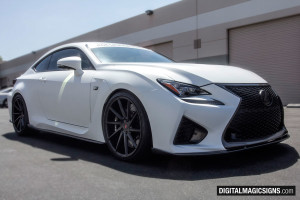 Previous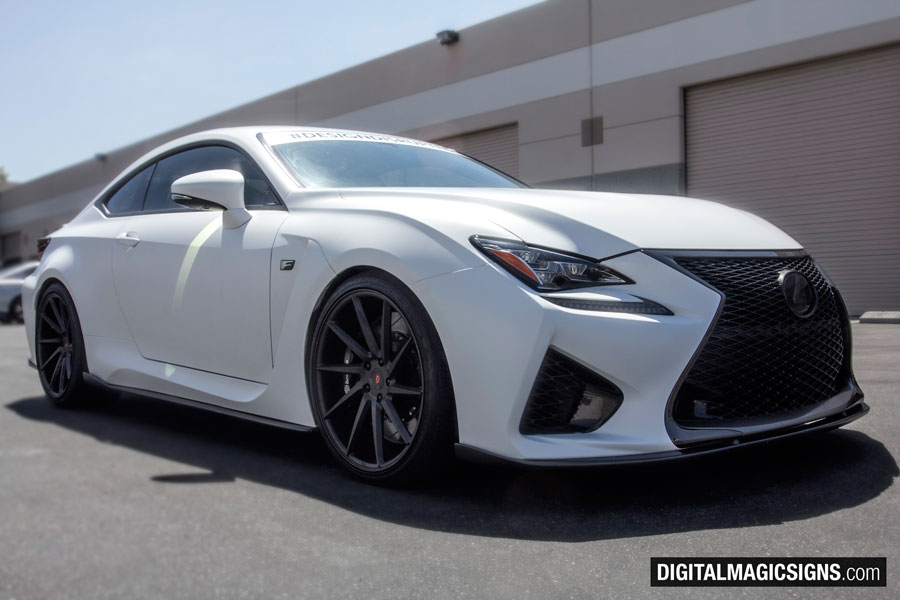 Next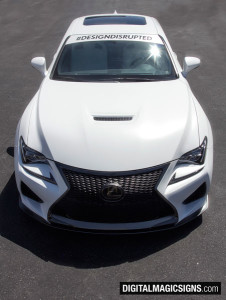 Previous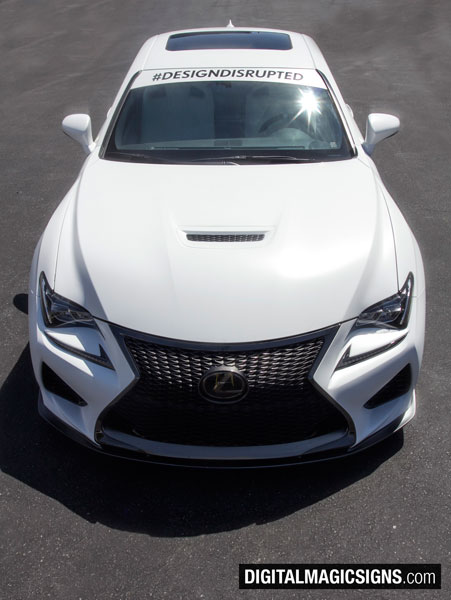 Next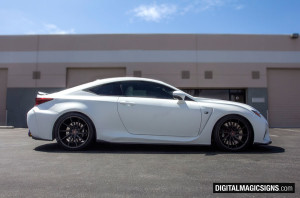 Previous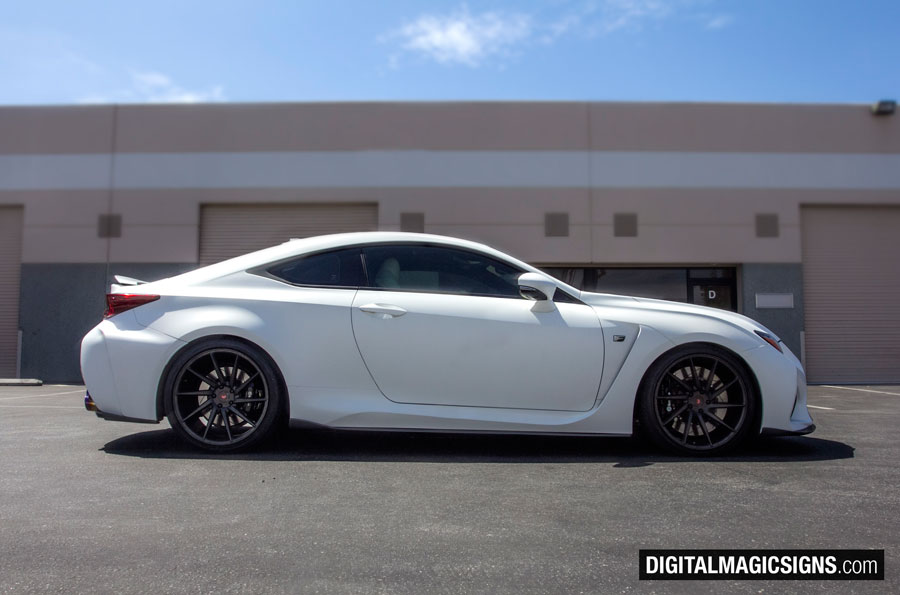 Next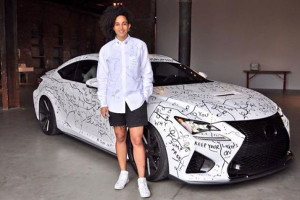 Previous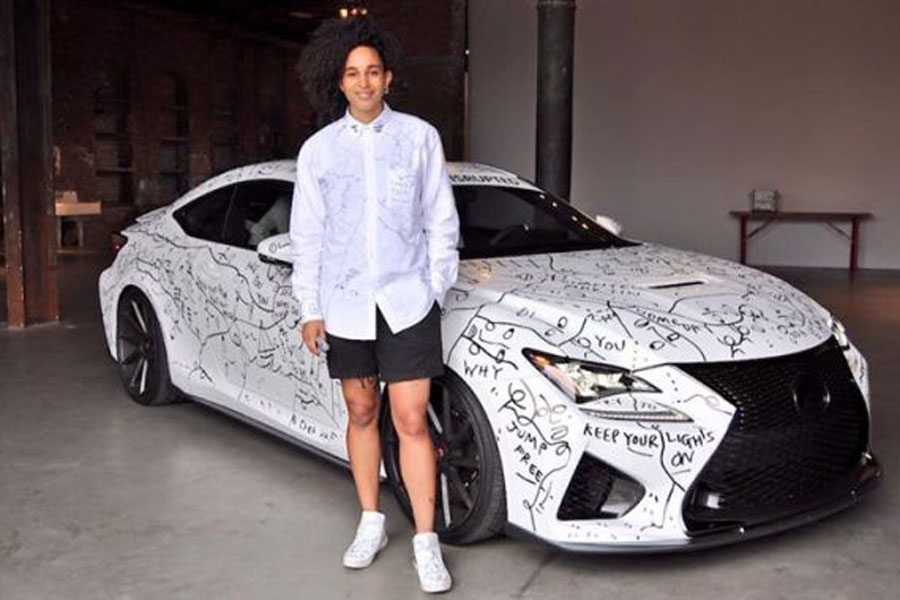 Next
Specs
Size
Media
Color
Laminate
Adhesive
Durability
Printer Used
Work Required

Measurements w/ special attention to the contours of the vehicle
Printing vinyl
Applying transfer tape
Applying graphic to vehicle
Printer used
Work required