Project of the Month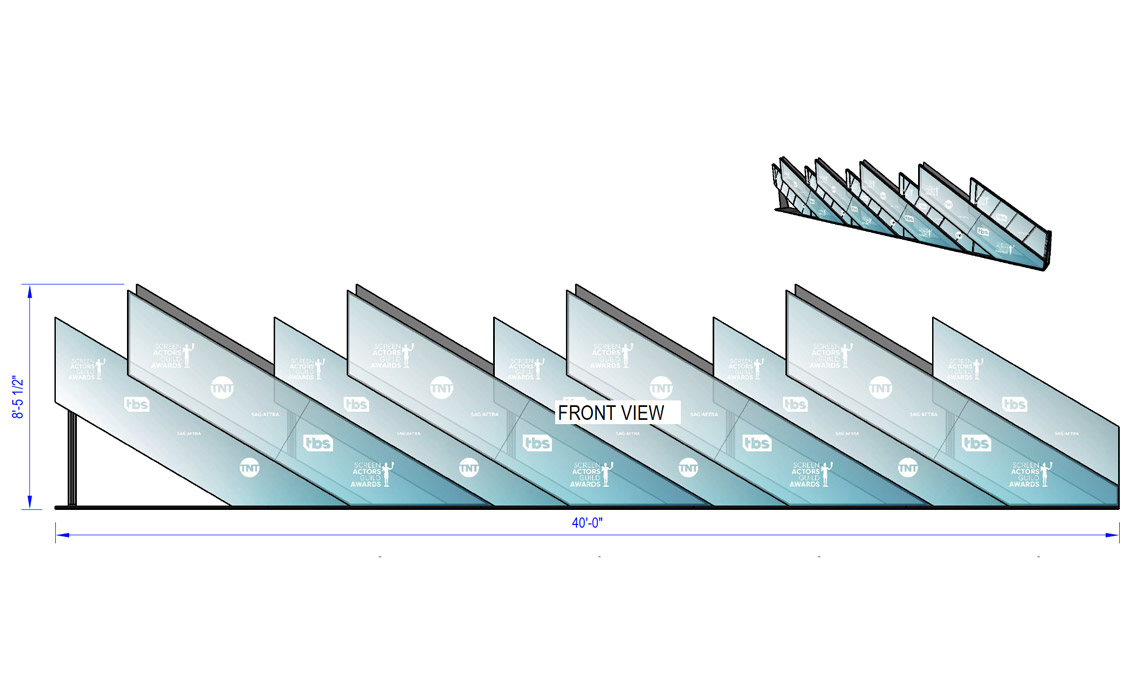 SAG Awards – Media Wall Decals
Project Description
Here at DMS we recently had the honor of contributing to one of the biggest awards show in the US: The 26th Annual SAG Awards. The Screen Actors Guild ceremony presents awards for outstanding performances of the year in film and television while focusing on both individual performances as well as on the work of the entire ensemble of a drama series/ comedy series/ cast of a motion picture.

As with any major event hosting celebrity attendees, there is a red carpet and a beautiful media wall showcasing the companies that made this possible. We were commissioned with printing and applying the decals for the very unique media wall. Here is the result of our collaboration with SCPS.

SCPS supplied the fabrication for the acrylic and the stands that accompany them, but DMS applied the graphic on a teal gradient, a choice made by their senior designer, well versed in that arena.
Difficulties
While SAG and SCPS were both very well organized, any large event or award show is going to have a lot of moving parts. So we made it our goal to make their jobs easier. We made sure we delivered our graphics ahead of schedule and stayed out of everyone's way when we weren't working. Decals are an important part of events like this, we want our clients to rest easy knowing we are taking care of them properly.
Customer Reception
★ ★ ★ ★ ★
The red carpet pictures turned out fantastically at the SAG award show. Yes, the actors looked good, but that media wall stole the show!
Size

Nine uniquely shaped decals over ten feet each

Media

Engineer grade reflective

Color

2 spot colors: black & teal

Laminate

3M UV caste matte overlaminate

Adhesive

Permanent solvent adhesive

Durability
Work Required

Design
Printing
Applying transfer tape
Die-cutting the decals
Before, during, & after images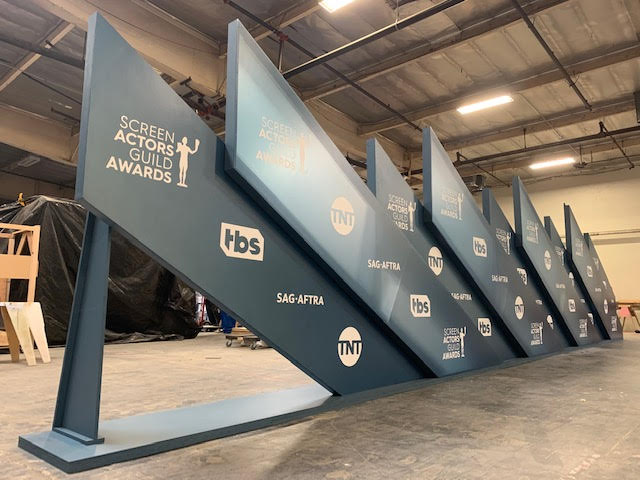 Previous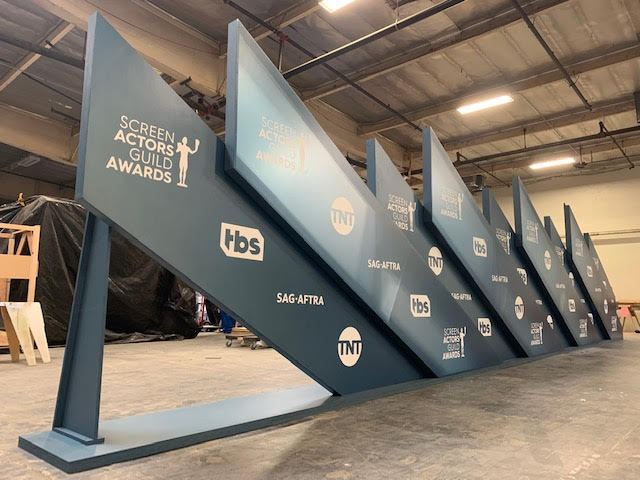 Next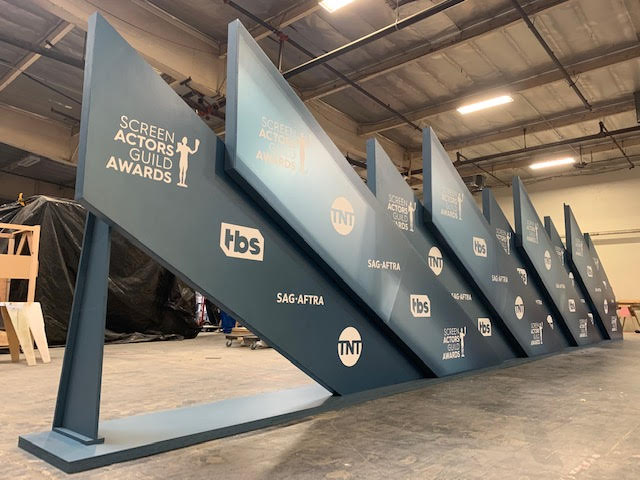 Previous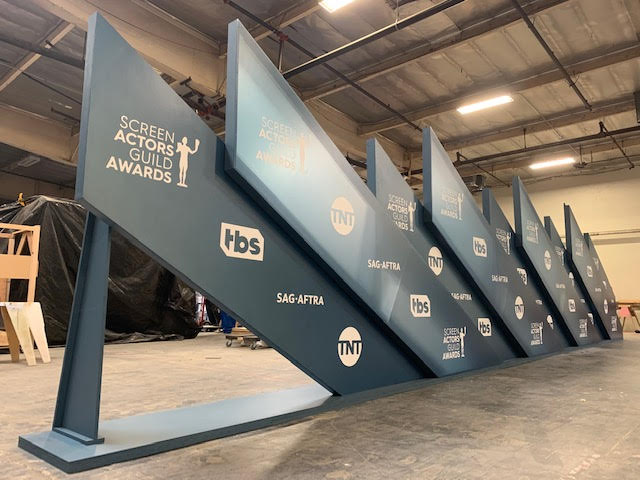 Next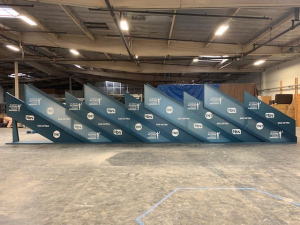 Previous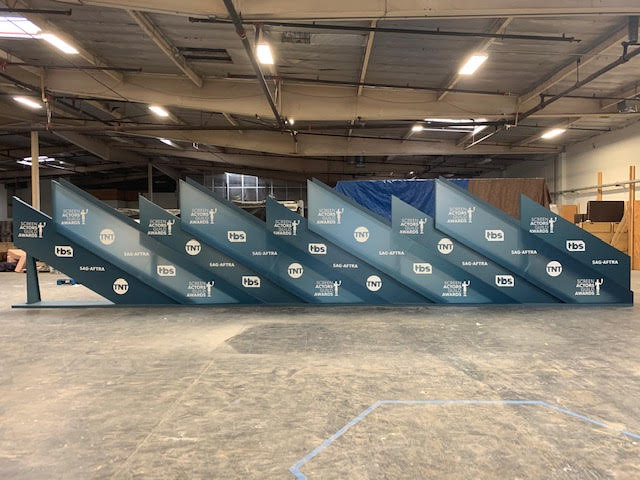 Next
Previous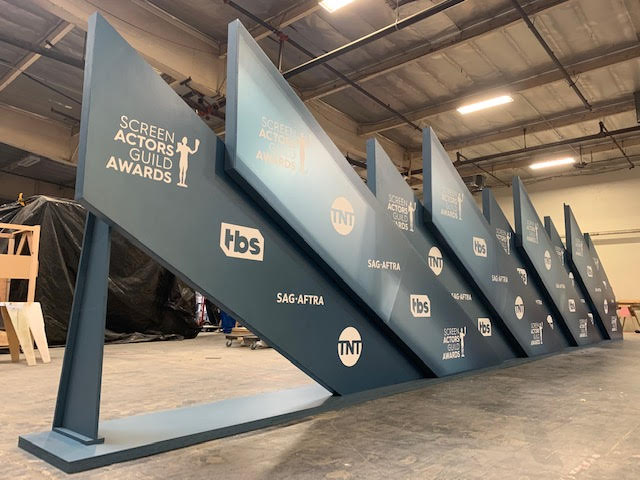 Next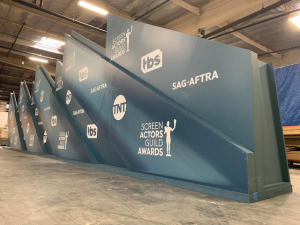 Previous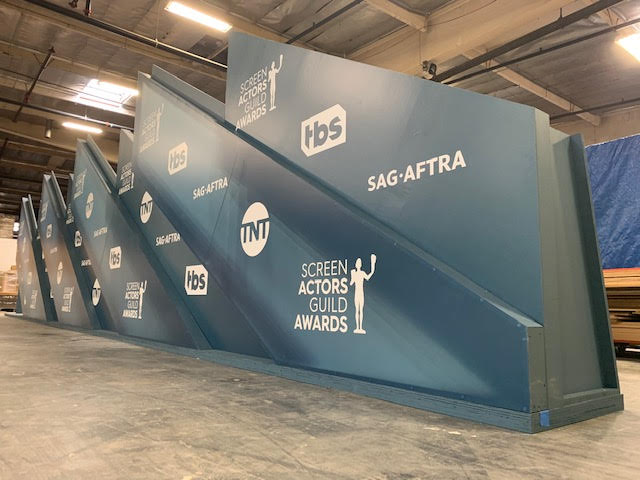 Next
Specs
Size

Nine uniquely shaped decals over ten feet each

Media

Engineer grade reflective

Color

2 spot colors: black & teal

Laminate

3M UV caste matte overlaminate

Adhesive

Permanent solvent adhesive

Durability
Work Required

Design
Printing
Applying transfer tape
Die-cutting the decals
Printer used
Work required