Imagine your plain, potentially outdated campus transforming into a powerful tool that can help raise awareness, fuel school pride and help your school become more visible/recognized in your community.
Recognition and consistency are critical elements to branding, with many options for signage and graphics, today's focus will be window graphics for your campus. Window graphics are easy to install, won't damage the glass or leave residue when removed, and are a great way to help protect the property from graffiti.
The most commonly requested film types for schools are:
Frosted Window Decals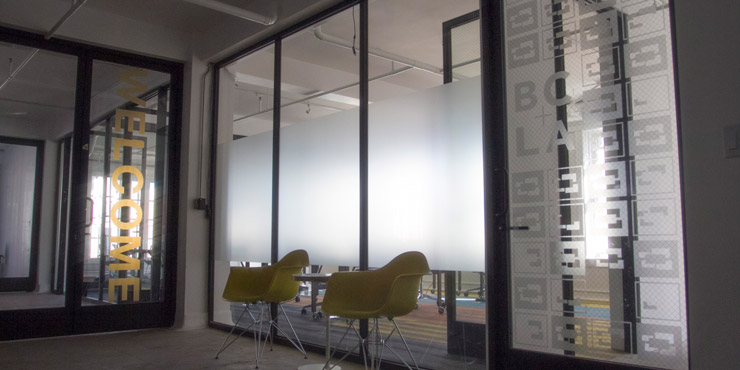 A frosted window decal is an image or graphic created from a sheet of translucent vinyl material that has a "frosted or "etched" appearance. These decals are designed to be transparent enough to let light through a window yet opaque enough to offer privacy. Custom frosted window decals provide an elegant, professional appearance at a low cost and will last up to 3 years outside, 10+ years inside, with proper installation and care.
Perforated Window Graphics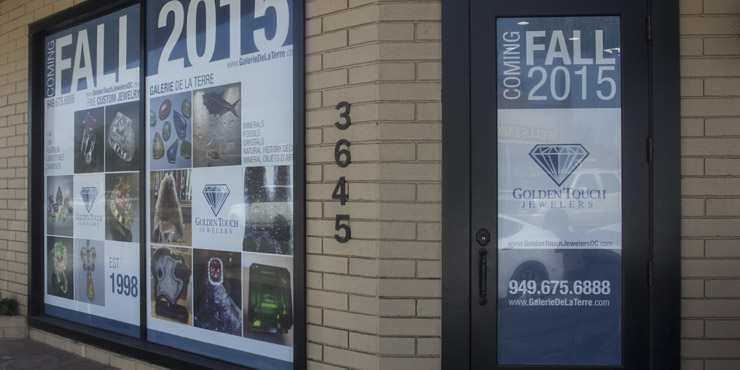 A perforated decal allows you to display full color vinyl graphics, like the school mascot, on windows and doors without blocking the ability to see out. It also blocks direct sunlight months to help keep buildings cool. Laminated perforated decals will last up to 2-3 years with proper installation and care.
Clear Window Decals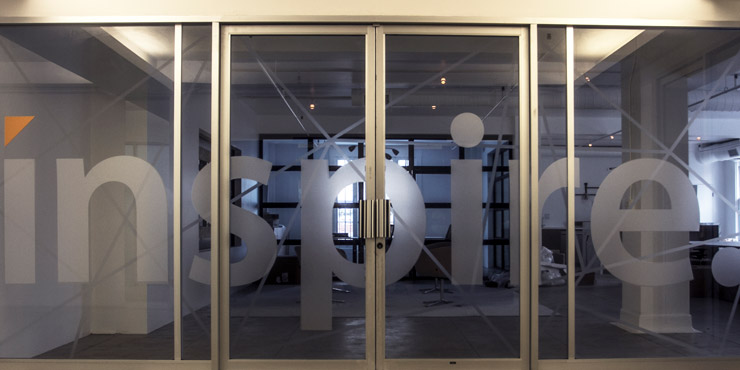 A clear or translucent window decal gives you the ability to cover an entire window with images without losing visibility. It does not offer much privacy but lets natural light in, and there are multiple finishes are available. Will last up to 3 years with proper installation and care.
Opaque Window Decals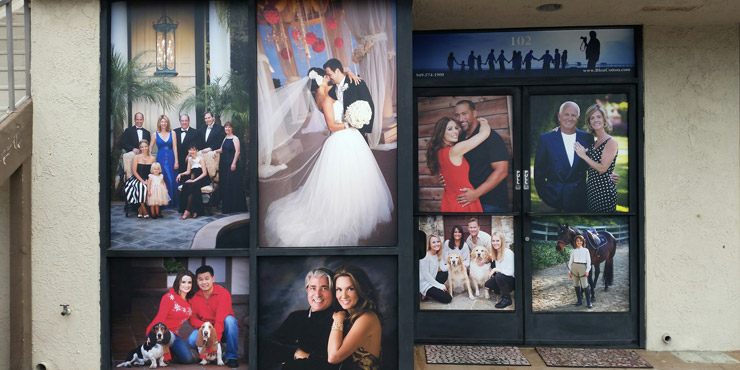 An opaque decal are made out from a polymeric calandered film with a grey pigmented, pressure sensitive adhesive. One of the most versatile materials, it's important to remember it cannot be used in an area that needs transparency. Will last up to 3 years with proper installation and care.
All of these options can be customized even further with image/design printing, die cutting and type of finish.
Regardless of your choice of vinyl, make sure to focus on consistent branding to make your school more recognizable both on and off campus. Learn more about school banners and other signage to see what you need.
Digital Magic Signs can help you navigate through the many options out there to find what's best for you. We can create a custom template based on your specific measurements, and offer revisions to accomplish your goal. Contact us for a personalized consultation to help you create your vision.