Banner Advertising
Businesses have been advertising on banners for decades, and for good reason. A professionally printed banner has the ability to deliver a powerful message to potential customers.
Printed banners can be used to effectively promote:
New or best selling products
Services offered
Upcoming events
Special offers
Any message
Your company's brand recognition

Company logo
Company website address
Company's most popular social media profiles
Banner versatility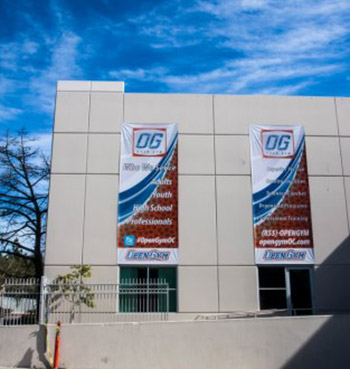 Because of the variations in size, material, and installed location banners can be extremely versatile. Business owners, marketing directors, and event coordinators use banners in creative ways all the time.
Every business is unique, with different: advertising needs, facilities, and customers. No single solution will work for every business. Which is why banners are so useful. Banners can be made to fit your business's needs.
They can be implemented: Inside your store or office, on a trade show booth, on the outside of your building, or any number of places that you can think of.
How to Make a Effective Banners
The two most important contributors to the success of your printed banner are the legibility of the advertisement, and it's potential viewing audience. Strive for a well designed banner with an easy to read message that is installed in a high traffic location.
Keeping the success of your advertisement in mind, the creative team at Digital Magic Signs always analyzes:
Final location of your banner

Sturdier materials need to to be used for outdoor banners

Potential viewer traffic
The message readability, at the distance your banner will be viewed from
Regardless of your advertising needs, you should bring any questions about how to effectively use banners to promote your business, to the banner printing professionals at Digital Magic Signs.