Orange County vehicle graphics on the rise
In recent years we have seen a growing trend of people wrapping their personal and work vehicles with professional graphics. Locally owned businesses have realized that advertising their line of work on their vehicles can be extremely rewarding and cost efficient. Our Orange County car wraps are printed images on 3M vinyl material that are designed to grab the attention of potential customers. After the design has been altered to the correct dimensions, the vinyl is laminated, cut, and applied directly on the vehicle. The finished product is often referred to as a car decal or a vehicle wrap.
The increase in popularity for these specific types of car wraps can be contributed to local business owners realizing they are an affordable alternative to traditional auto paint. Vehicle graphics are also removable if the car happens to be sold or turned in after a lease. The specialty car wraps created at Digital Magic Signs also protect vehicles from scratches, dents, and dings that can happen on any given day.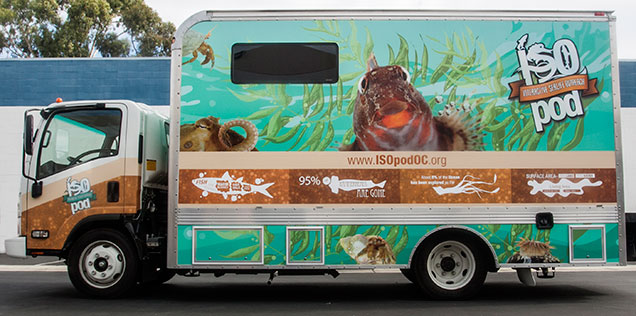 Another advantage of wrapping your personal or work vehicle is the various wrap styles available to you. Different businesses desire different types of designs. Not everyone wants to wrap their entire vehicle; investing in a vinyl wrap gives you the opportunity to customize only the hood or roof of your vehicle. Partial wraps are growing in popularity because the color and texture combinations for vehicle graphics are limitless.
 Does one wrap fit all?
No.
The variety of products that can be used to wrap your vehicles are numerous. Matte vinyl wrap filters out all reflections, while gloss vinyl wraps will appear just like paint. Vinyl textured wraps can include carbon fiber and leather, to name just a few.
If a company is not interested in wrapping their vehicles with logos and designs, they can choose to only advertise the company name, website, or telephone number.
For companies not looking for full vehicle wraps, investigating simple decals and custom lettering may be an avenue worth exploring.