Branding for a City
We know that branding is basically a marketing exercise which is utilized for selling products/services. This activity has long been associated with businesses looking to scale their sales and operations and increase their outreach through awareness. The basic components making up a brand identity include visual symbols, culture, slogans, values and vision and mission.

City Branding
While we are aware of business/organizational branding, the term 'city branding' has recently evolved to take its place next to these traditional forms of branding. What is city branding?
City branding refers to a marketing strategy that is designed to provide a unique identity to a city. The main target audience for city branding typically includes citizens, investors, companies and visitors/tourists. Several types of city branding tend to be focused on a slogan which highlights the distinctive character of that city. For instance, perhaps the most common example of slogan-centric city branding is "I ❤ NY". This particular branding slogan has been in use ever since 1977 and has significantly helped in promoting tourism for New York City.
Why does a city need branding?
The answer to this question is actually quite straightforward: to transform the city into a global destination. Research suggests that effective branding could help position a city as a place where more people want to create a life for themselves, i.e. buy/rent a home, work or visit during the holidays. A city needs a powerful identity if it is competing with other popular destinations for things like business and tourism.
How to Increase a City's Brand Awareness
Destination branding can be defined as a marketing strategy which involves the communication of feelings, emotions, culture and the overall experience people have when they visit a place. City branding can be quite challenging since it takes into consideration numerous variables which aren't fully controllable (e.g. the weather or the taste of food at a restaurant). Nevertheless, it is important to have a clear branding strategy in place before investing in any kind of expensive advertising or promotion for the city.
City branding is usually done by a group of institutions and organizations such as the City Council, Tourism Board, local media, special events committee and others. Here are a few basic questions that need to be addressed in order to devise a powerful branding strategy for a city:
What does the city presently stand for? (a review of its strengths and weaknesses)
How does the city want to be positioned in the future?
What makes the city unique, attractive and valuable to the target consumer and business audiences?
What role can community groups and key stakeholders play in adding life to the brand?
Today we live in the digital era where traditional forms of advertising, branding and communication have been left far behind. City branding is likely to have a higher impact and see greater success if it combines the traditional and modern branding techniques in an all-inclusive marketing strategy.
City Branding: Printing & Signage
While digital is one important approach to branding a city, the impact of other traditional strategies can not be denied. Printed materials, such as banners or signs, will always be an important part of building your cities brand recognition. There tons of instances where printed marketing will always be superior to digital. Here are some examples of printed marketing that excels at building your city's brand.
Printed Signs for Branding
One of the oldest forms of branding is a sign. Signs can be used to deliver tons of messages. Your city can use signs that: promote upcoming city events, promote at a city event, notate your city limits, direct visitors to popular destinations, and signs that can deliver any message you want.
No matter the sign's purpose/message, each sign is an opportunity to expand your brand. By using your logo, your city's font family, and a uniform color scheme for your city; you're building your brand.
With today's considerable advances in printing technology, making a sign or banner is much more affordable than it was in the past.
A professional print shop can:
Print on many different types of material (wood, metal/steel, vinyl, etc)
Print vibrant colors and contrasts using a 7-color CMYK printing process
Print die-cut or irregularly shaped signs
Install your signage on-site
Properly remove your signs
You can build city's brand by upgrading your street signs, by adding your city's logo/emblem, or by changing the color of the sign. Even just changing the color will make an impact on people who visit your city.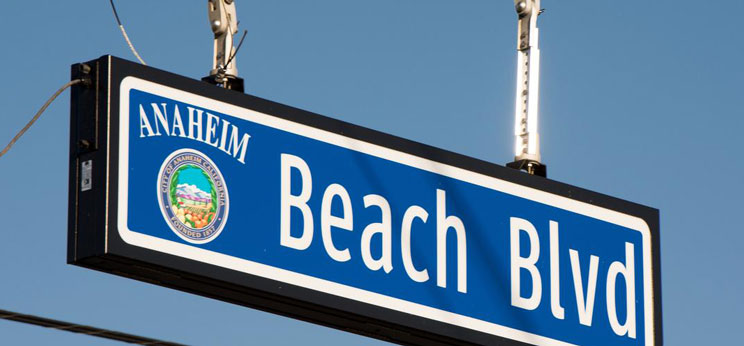 Light Pole Signs
Light pole banners are an incredible way for a city to brand itself. These small signs or banners are attached(vertically) to one or both sides of your already existing light posts! This is an easy and affordable way to build your city's brand recognition. Light pole signs are also very unobtrusive.
Wraps for city vehicles
For years now, vehicle branding has continued to be an excellent and cost-effective way of creating a massive impact on a large audience. The best examples of city branding via vehicle wraps include the 'Big Bus' in London and various other cities such as NYC, Amsterdam, Berlin, Paris etc. These are especially useful for boosting tourism in the city.
Trade show booths and banners at city events
Local city events serve as a great platform for placing trade show booths and promotional banners since they usually have a high foot-fall. These booths and banners can be used for printing the official city logo, tagline and pictures and are excellent for promoting the culture and essence of the city.
https://landor.com/thinking/rebranding-the-city-of-melbourne
City Branding: Going Digital
The first step towards creating an online presence for any brand is to develop a website and logo. All modern cities have now developed their official city websites that serve as the primary channel of communication with the target audience. These websites include basic data about the city, i.e. history, location, structure, weather etc. and also audience specific information such as tourism, real estate, neighborhoods, job opportunities, lifestyle (shopping, restaurants and entertainment), crime rate etc.
Here are a few tips that could help design an attractive logo, tagline and website for city branding:
Logo Design
Designing a logo for a city is quite similar to branding a business or company, except that there are a lot more cultural, historical, political and societal factors to consider. Each city has a unique identity which lends it its soul and personal character. It isn't easy for a designer to capture the identity of a city in one single image. But a logo is critical for city branding.
A good example of an impactful city logo design is that of the 'City of Melbourne'. The logo was launched in the year 2009 and is symbolic of a progressive, dynamic city that is extremely forward looking. The main logo design is actually an element of a broader set of adaptations in color and form and offers enough potential for any sub-branding.
Tagline / Motto
Besides a logo, a city also needs an effective tagline for successful branding. Let's consider the example of British Columbia. The city has held onto its slogan "Super, Natural British Columbia" for all purposes of tourism and attraction. Destination British Columbia realized that the slogan continues to represent the city's core values and also echoes with its people's sensibilities. Therefore, they retained the tagline in their latest visual brand.
Destination British Columbia's marketing team says that they wished to highlight the emotional impact and power of the original tagline in more profound ways.
City website
The logo and tagline are the basic design elements of a city's website. But a website also needs good-quality content to attract attention from the target audience.
Most government projects for city website designing have followed a redundant approach wherein a team of technical vendors develop sophisticated back-ends for the website. However, they fail to consider 'design' or 'user experience'; perhaps the most important elements in a city website.
When we talk about user experience, we aren't just referring to high-quality, easy-to-read content, but also the very important aspect of 'navigation'. Here's an example: a team of designers and developers working on a city's website found that a large percentage of the users visiting the website were finding city jobs. This surprising insight led them to create a separate 'Jobs' tab for simplified navigation.
The learning from this example is that you need to analyze visitor behavior and play with the website design so that it can be useful for your target audience. Remember, it isn't just about creating a beautiful visual for the visitors; it needs to have use-value as well.