The Trade Show Floor
Whether it's your first trade show or 100th, being on the floor can be an intimidating experience. At most trade shows you will find competing businesses and organizations all fighting for a chance at new potential clients. It's easy to understand why so many experts describe their time on the floor as "Sensory Overload".
If you find yourself designing and then later running a booth at such an event, Digital Magic Signs (DMS) recommends taking careful consideration on how to make your own booth appear unique without going over the top.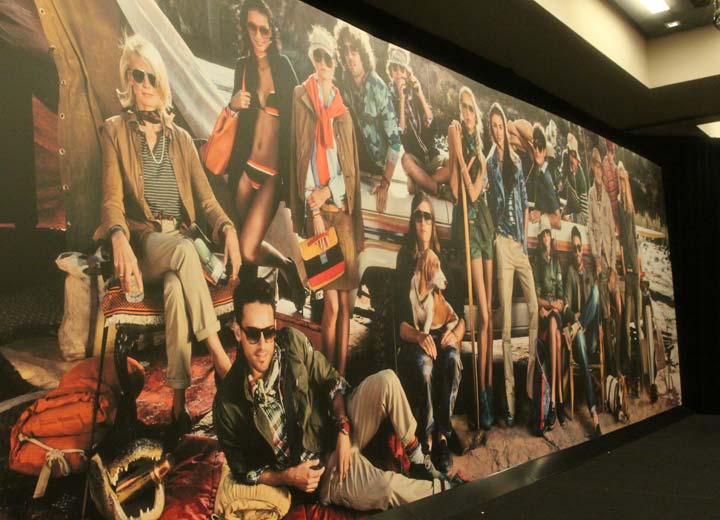 When done right, carefully crafted trade show graphics can make your booth appealing, inviting, and memorable without any additional distractions.
Building A Booth People Want To Visit
Design is a key component to your booth standing out amongst your competition.
When designing your booth, both creativity and experience play important roles. Most trade shows have hundreds of attendees and vendors, therefore you should begin to build your booth with several factors in mind.
Start by assessing your primary goals and strongest selling points. Then you can begin to focus on the best ways to accentuate those points. 
Remember, the best designs are not always the biggest or loudest. Often times the best designs draw the eye to the right place and convey enough meaning to promote interest.
Knowing Your Products & Services
Without an active, dynamic, and educated trade show staff all your efforts may be for nothing. Every company representative in attendance should be as knowledgeable as possible on what you're selling as well as what your customer's needs will be.
This is important because your booth representatives have the responsibility to qualify your booth's visitors, which means establishing relationships that convert prospects into leads and then buyers.
Be knowledgeable. There is no excuse for not having enough information regarding your products or services. This is especially important when an attendee seems genuinely interested in what your booth is advertising.
Remember, this goes for all of the staff working your trade show booth, not just the managers.
Visitors will see your staff as the personification of your product's quality and image. Having the whole team on the same page can make a difference. It's good practice to research ahead of the event and review industry trends so you and your team can be better prepared for any questions that may be asked.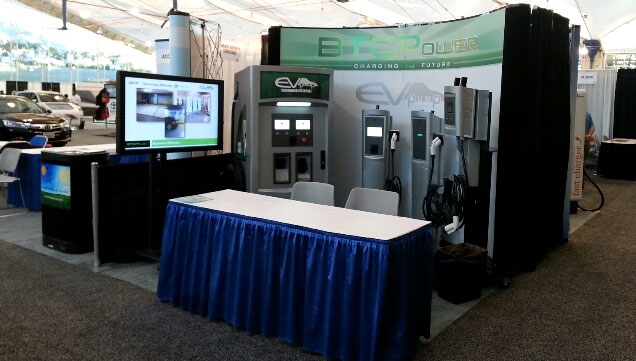 How To Market Your Booth Successfully
Making First Impressions
The actual appearance of your booth is the first thing that attendees will notice about your company at a trade show. This means making sure your booth looks clean and tidy.  Designing a visually engaging and attractive booth includes making decisions on colors, image quality, and sizing to name a few.
Regardless of what you're selling or advertising, it's important to remember your booth needs to provide clients with an accurate first look regarding the nature of your services, products, and business.
Appealing To New Clients
The main goal for most businesses at a trade show is to gather new leads and close more deals. The purpose of your booth should be to draw people to your booth even if you don't necessarily offer a service or product they are actively seeking. This can be done by providing customers with an enjoyable experience. When this is done you will not only raise awareness about your product but likely cultivate leads that may lead to new clients down the road.
Highlighting Your Values
What your business does should be highlighted by the nature of your booth display.
This may mean working with a high-quality sign company that fully understands your business's mission and values. Your booth can tell trade show attendees a lot about your organization even if your message is not blatantly obvious.
Building Brand Awareness
While garnering attention at your booth is a great start, it is just as important that your booth visitors remember your organization, understand your message, and feel good about utilizing your services or products down the line.
At Digital Magic Signs, we believe our high-quality booth displays will resonate in the minds of all who visit them. This ensures that your business is the first business they think of when they need your goods or services. By making a clear, concise, and professional first impression your booth will raise awareness about your brand name and services offered. 
Lasting Impressions
If a lead prospect forgets about your business as soon as they leave your booth, the chances of converting them into a customer are poor.
While we feel audience engagement is key for leaving a lasting impression, you still need to give attendees a compelling reason to visit your booth in the first place.
This can be done through a variety of methods, including:
Sampling a new product
Watching a new product demo
Giveaways
Games
Food/drink
By leaving a lasting, long-term impression, your booth ensures that future clients associate their developing needs with your business.
Don't Overload The Crowd
It is highly recommended to focus on several features or services instead of trying to advertise your entire product line. When you bring too many products to advertise your exhibit begins to look cluttered and overwhelming. This then stops prospects from wanting to engage with your booth altogether. To avoid creating clutter, you may consider bringing only your most popular and newest products.
Use The Senses
Each trade show guest is different. Because of this, they are likely to react to your designs differently. We recommend appealing to them on as many levels as possible. This includes utilizing some of our other senses. While most booths will be favoring visual appeal, you should not shy away from using smell, sound, and touch to try and convert potential leads. Sound works well on trade show floors that are not too noisy. Adding unique scents and smells to your booth works well in situations where you need to stand out from your competitors on a packed showroom floor.
The bottom line is that only you truly know the best way to customize your trade show exhibit and you should consider all options!
Additional Tips & Tricks For Your Trade Show
Stay Energized
Make sure that your booth attendees are properly hydrated and fed. At any trade show, energy is a vital component. Nothing takes the life out of a presentation faster than exhausted team members. You may want to set up a schedule for your trade show staff, that includes breaks, so they remain energetic and enthusiastic throughout the entire event.
Work Towards Your Strengths
Large corporations spend millions of dollars annually to get massive booths because they fear losing customers. A product or brand that is refined through great relationships is more likely to remain on the customer's mind than a $25,000 dollar light show. Focus on your business's strengths. As mentioned above, highlighting a popular product or giving a brief presentation about what you do is a great way to connect with potential leads. If you're a smaller company, make sure to bridge the gap between your new leads by following up as soon as possible. Keep the momentum going after the trade show ends.
After all, what good are 20 new leads if not one converts?
Who Is Digital Magic Signs?
Digital Magic Signs is an Orange County print company that specializes in wide format printing and die-cut graphics for indoor or outdoor use. Our approach is specifically tailored to our client's needs in order to develop long-term business relationships grounded in excellent customer service and superior quality graphics.
We conceptually design, fabricate, & install graphics, which range from print & cut decals, trade show displays and also full vehicle wraps. Please give our Orange County print company a call to bring your marketing ideas to life.